One of The Marker's 20 most promising Israeli start-ups in 2022
Teramount was featured in The Marker (a highly esteemed Hebrew-language business newspaper) as one of Israel's most promising start-ups in 2022!
Teramount:
An optical connectivity chip for high-speed data transfer in datacenters
Datacenters are constantly battling bottlenecks. Although chips are getting faster and more advanced, it is data communication – the transfer of data between the different chips – that isn't fast enough. Current copper-based technology limits data transfer speed and requires high energy consumption, preventing data-hungry applications, such as cloud computing and artificial intelligence, to realize their full potential.
Teramount operates in a highly promising field knows as Silicon Photonics (optical chips), that has sparked the interest of most semiconductor giants. Teramount's technology enables light-speed data transfer using optical fibres instead of copper wires.
Although fiber optics are widely used in the telecom world and internet connectivity, applying them to chip-to-chip communication is still a challenge, one that Teramount has set out to solve. "Cloud companies want to scale up and speed up data transfer in datacenters. The transition to silicon photonics will enable the sought-after increase in transfer speeds, while decreasing energy consumption," explains Dr. Hesham Taha, Teramount's co-founder and CEO.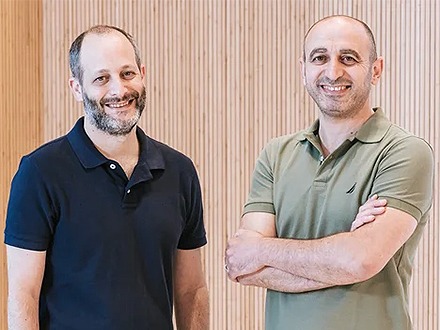 Sagi Cohen
The Marker, August 3, 2022